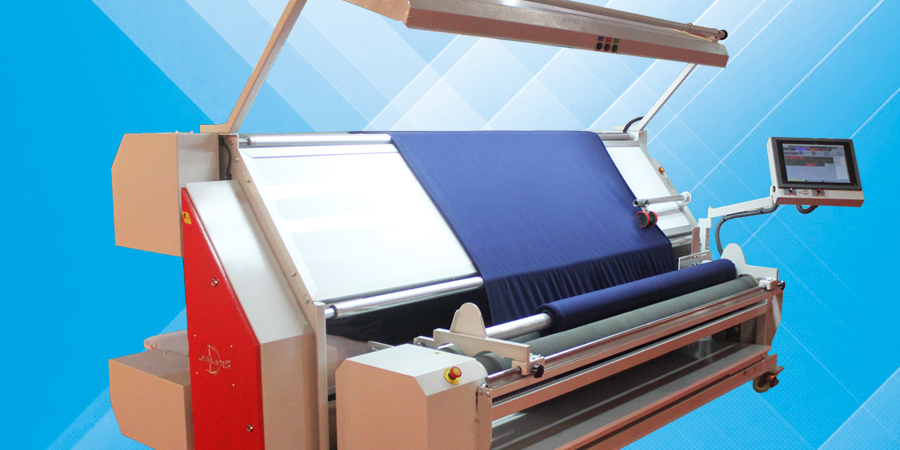 SPECIFICATIONS
Motorised fabric plaiting(flat folding) system that enables operation from roll to plaiting, plaiting to roll and plaiting to plaiting.
Surface Drive System (SDS) that prevents the stretch due to roll diameter changes during rewinding and unwinding
True Tension Control (TTC) is possible through speed difference adjustment between the unwind and the rewind units with individual motors
Operator Tension Adjustment (OTA) feature allows the relaxed rewinding of high stretch Lyrca fabrics
Long-life rubber coating on unwind and rewind rollers
Top and bottom light boxes with two level settings
Strong frame construction for long life and vibration-free operation
Length programmable
Roll-end optical sensor
Motorised Cross-Cutting device to produce rolls at pre-programmed lengths (Optional)
Optical edge alignment to produce rolls with straight edges (Optional)(KKONDEF)
Electronic Data Integration System (EDIS)(Optional)
15.6″ Industrial Touch-Screen PC (Windows™). Suitable for gloves
Defect Registry System:
Up-to 40 defect buttons can be defined
Unlimited Defect registry for each roll
.CSV file output
Wi-Fi or Ethernet network connectivity. Web-based application for viewing Advanced Defect Reports across the company PCs and mobile devices
Updates and Support through remote connection.
Technical Specifications – KKONDE
Maximum Fabric Width
Maximum Fabric Roll Diameter
Maximum Fabric Weight
160cm
…
350 cm
Max. 50cm
Min. 10cm
150 kg
Maximum Speed
Machine Width
Machine Length
30 m/min
175 cm
Fabric width
+65 cm
Machine Height
Machine Weight
Electricity
193 cm
610 kg
…
750 kg
220 VAC
50 Hz
OPTIONS
OPTICAL EDGE ALIGNMENT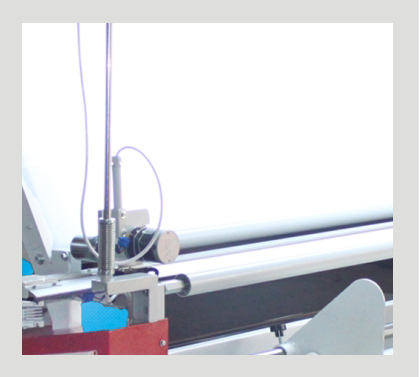 MOTORISED CROSS-CUTTING DEVICE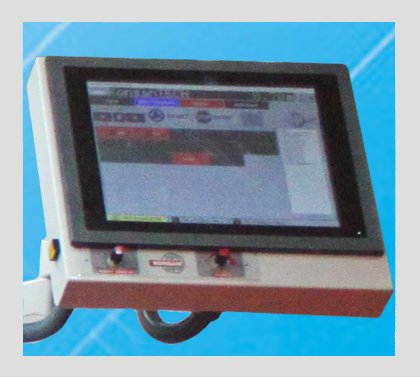 15.6″ INDUSTRIAL PC WITH
TOUCH SCREEN (Windows™)
Ethernet connection to company network (Options)
Pc report viewing application (Excel Format)
Weight scale
Barkod reader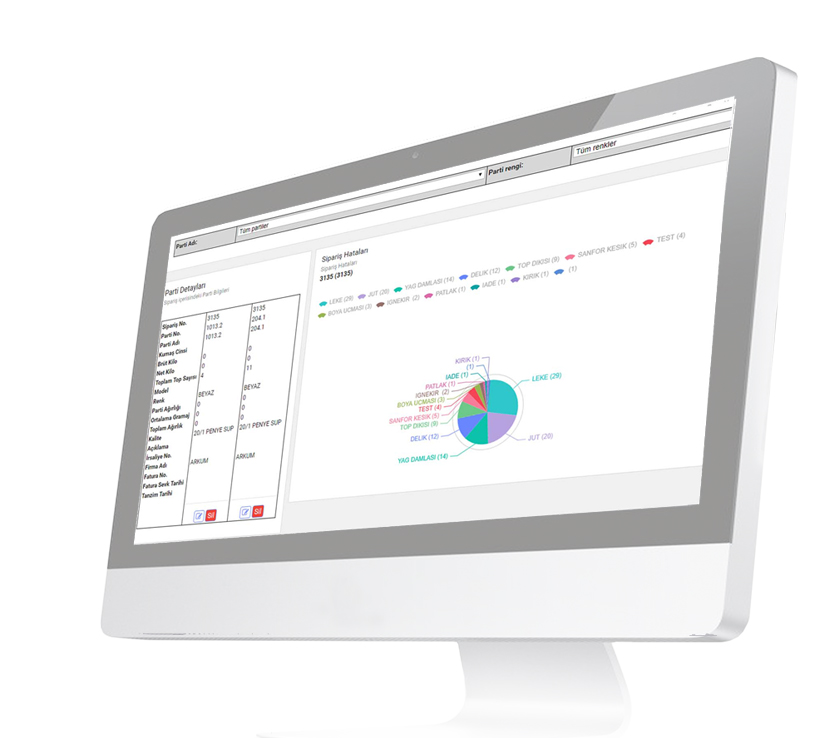 Detailed Information Form