Preferred technology,
product of experience…
Smart
Functional
Accurate and stable
Strong and durable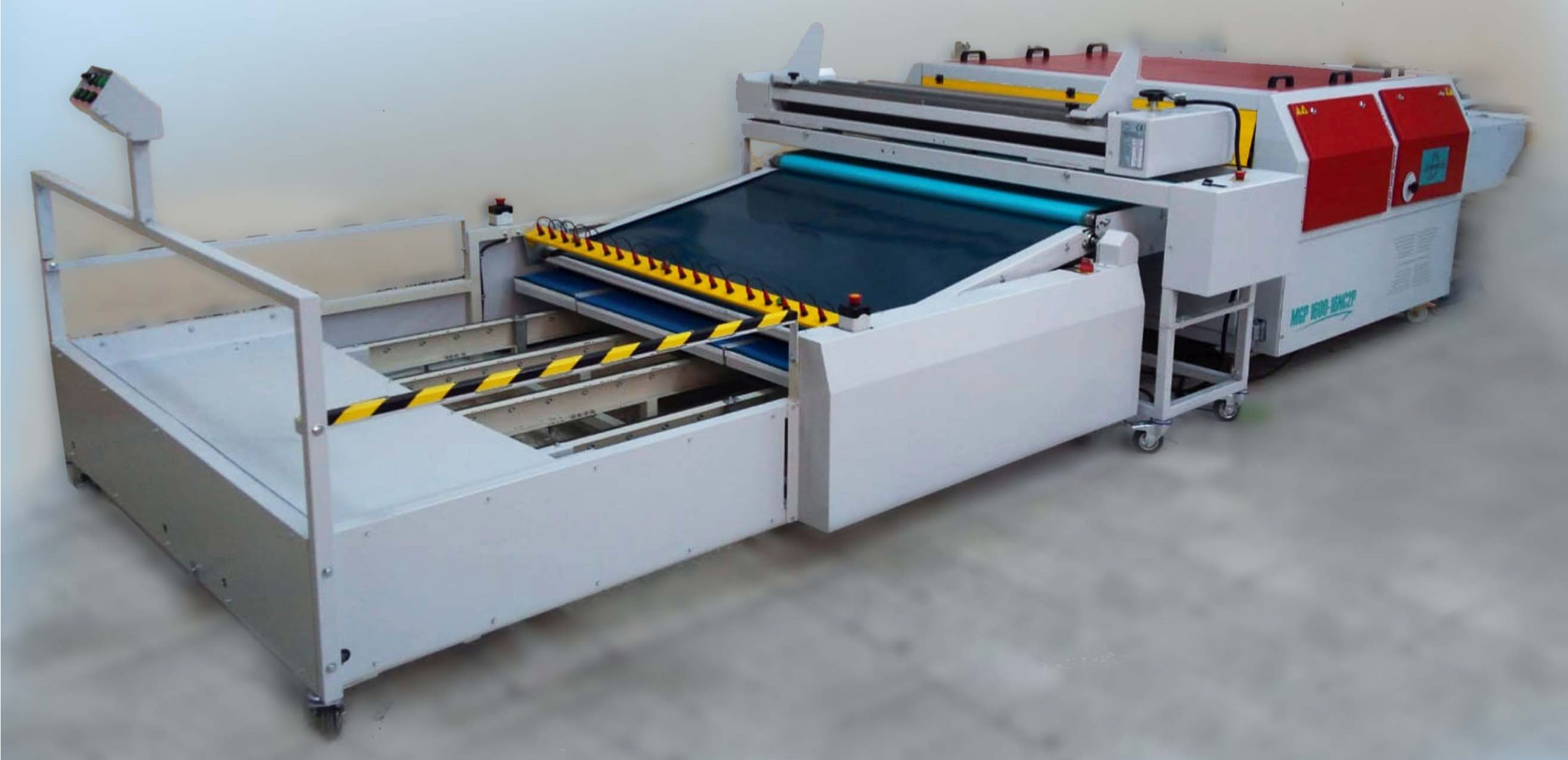 ROLL UNWINDING, REWINDING AND FOLDING MECHANISMS (MG-DEK, MG-TOP)
When the need for passing full width fabric through the press arises for pre-shrinking, etc.
any of these mechanisms can be implemented both at the entrance and exit of the presses.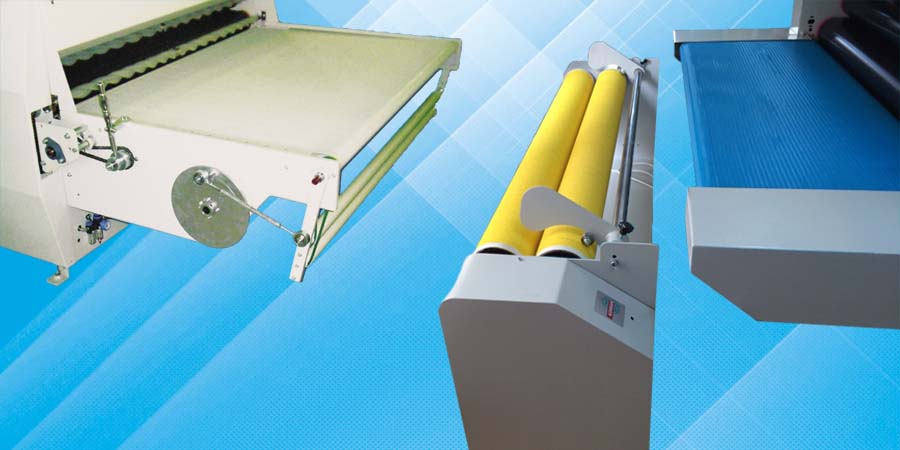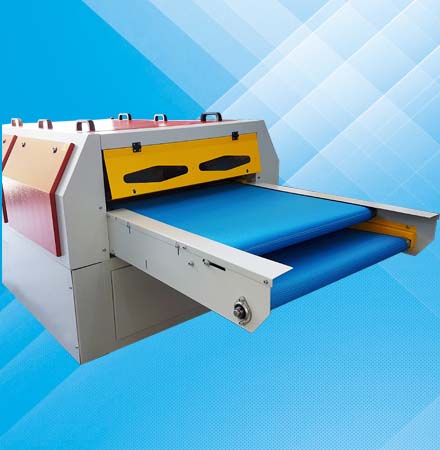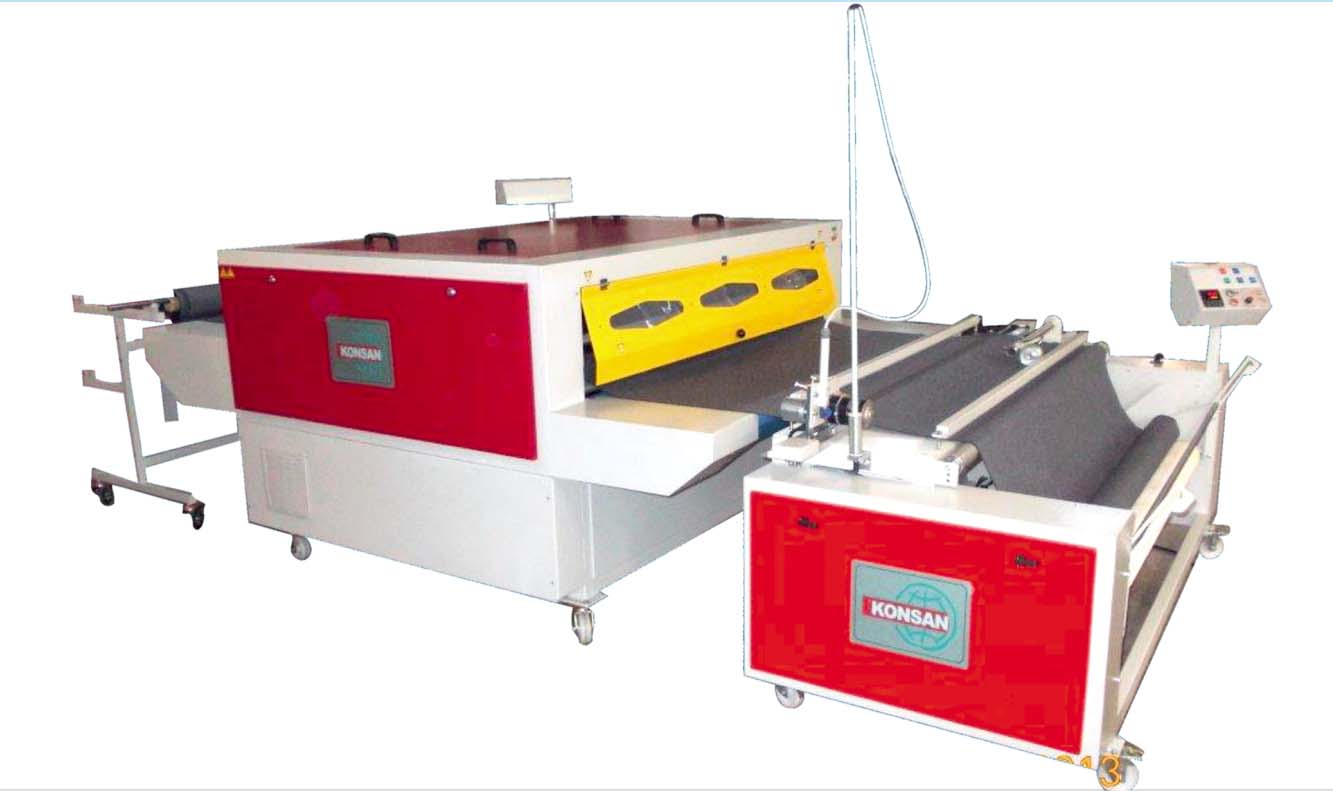 ADDITIONAL FEEDING CONVEYOR TABLES (M-BES)
It is possible to increase the number of people preparing and feeding the pieces into the press by installing one of these tables.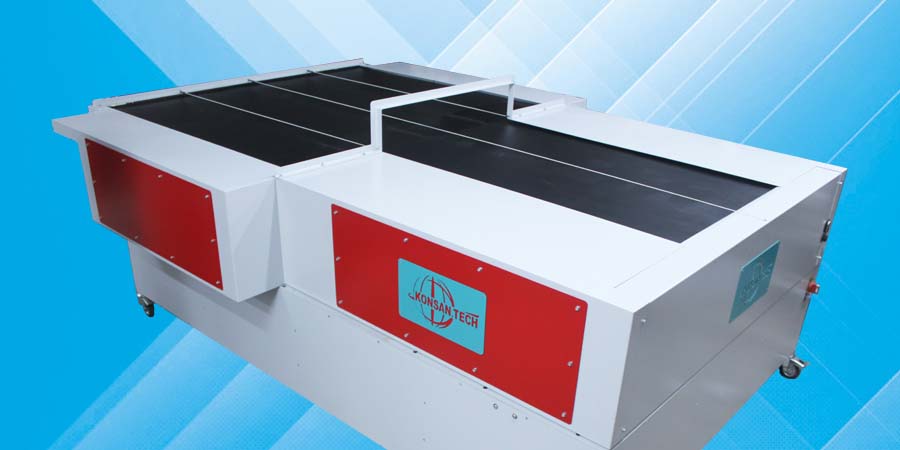 CONTINUOUS WAISTBAND FUSING SYSTEM
(MP400-K, MP600-K)
This fully automatic, fast and secure system is specially designed for continuous folding and fusing of fabric and interlining tape rolls to obtain roll of a waistband.
The upper section lifts up automatically when machine is stopped and can continue from same point when started again. Two or four roll options available.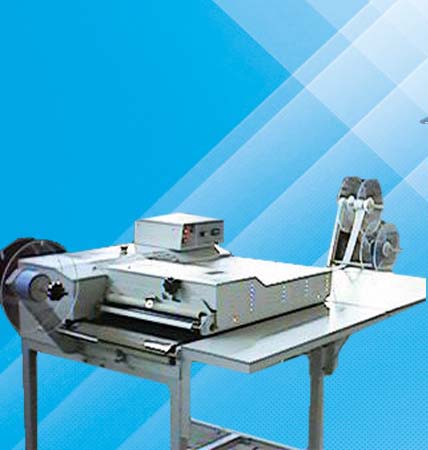 AUTOMATIC STACKING SYSTEMS (M-IST)
These systems allow fully automatic stacking of all types of pieces at the exit of the cooling conveyor generating significant savings from labour and increases in efficiency.
Single or multiple trays
Suitable for any working width
Advanced Optoelectronic system
CE standartlarına uygun ve ihracat kalitesinde konstrüksiyon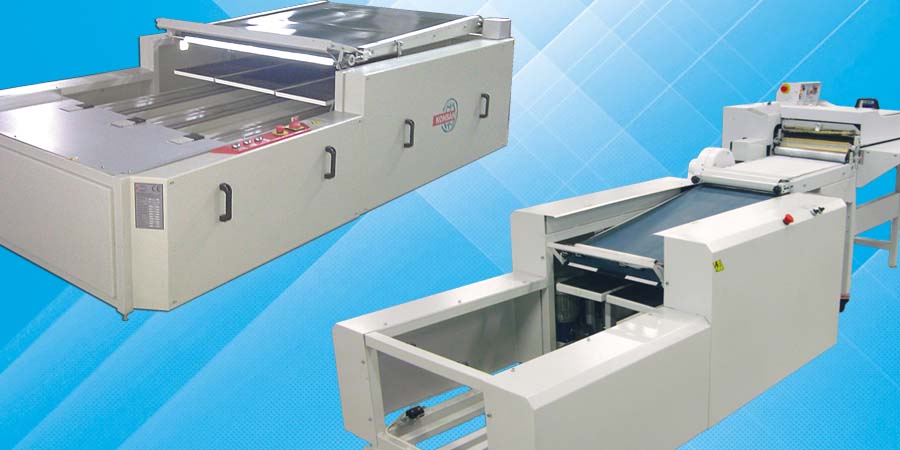 Click For Detailed Information
KONSAN IC VE DIS TICARET LTD. STI.
Address: 10016 Sokak No: 70 Cigli, Izmir - TURKEY
Phone: +90 232 328 31 41 (PBX)
Fax: +90 232 328 31 44

KONSAN (UK) LIMITED
Address: 20 Tysoe Gardens SALFORD M3 6BL
UNITED KINGDOM
Phone: +44 161 834 87 00
Fax: +44 161 834 28 72

Copyright © 2018 Konsan, Konsan.tech.
All Rights Reserved.
eyJpZCI6IjE0IiwibGFiZWwiOiJDb250YWN0IEZvcm0iLCJhY3RpdmUiOiIxIiwib3JpZ2luYWxfaWQiOiIxIiwidW5pcXVlX2lkIjoid2VmajIiLCJwYXJhbXMiOnsiZW5hYmxlRm9yTWVtYmVyc2hpcCI6IjAiLCJ0cGwiOnsid2lkdGgiOiIxMDAiLCJ3aWR0aF9tZWFzdXJlIjoiJSIsImJnX3R5cGVfMCI6Im5vbmUiLCJiZ19pbWdfMCI6IiIsImJnX2NvbG9yXzAiOiIjODFkNzQyIiwiYmdfdHlwZV8xIjoiY29sb3IiLCJiZ19pbWdfMSI6IiIsImJnX2NvbG9yXzEiOiIjZmZmZmZmIiwiYmdfdHlwZV8yIjoiY29sb3IiLCJiZ19pbWdfMiI6IiIsImJnX2NvbG9yXzIiOiIjZGQ3NzMzIiwiYmdfdHlwZV8zIjoiY29sb3IiLCJiZ19pbWdfMyI6IiIsImJnX2NvbG9yXzMiOiIjMzMzMzMzIiwiZmllbGRfZXJyb3JfaW52YWxpZCI6IiIsImZvcm1fc2VudF9tc2ciOiJZb3VyIG1lc3NhZ2UgaGFzIGJlZW4gc2VudC4iLCJmb3JtX3NlbnRfbXNnX2NvbG9yIjoiI2ZmZmZmZiIsImhpZGVfb25fc3VibWl0IjoiMSIsInJlZGlyZWN0X29uX3N1Ym1pdCI6IiIsInRlc3RfZW1haWwiOiJzZWxjdWsubml6YW1vZ2x1QGttcy5jb20iLCJzYXZlX2NvbnRhY3RzIjoiMSIsImV4cF9kZWxpbSI6IjsiLCJmYl9jb252ZXJ0X2Jhc2UiOiIiLCJwdWJfcG9zdF90eXBlIjoicG9zdCIsInB1Yl9wb3N0X3N0YXR1cyI6InB1Ymxpc2giLCJyZWdfd3BfY3JlYXRlX3VzZXJfcm9sZSI6InN1YnNjcmliZXIiLCJmaWVsZF93cmFwcGVyIjoiPGRpdiBbZmllbGRfc2hlbGxfY2xhc3Nlc10gW2ZpZWxkX3NoZWxsX3N0eWxlc10+W2ZpZWxkXTxcL2Rpdj4ifSwiZmllbGRzIjpbeyJsYWJlbCI6IiIsInBsYWNlaG9sZGVyIjoiTmFtZSIsImh0bWwiOiJ0ZXh0IiwidmFsdWUiOiIiLCJtYW5kYXRvcnkiOiIxIiwibmFtZSI6Im5hbWUiLCJic19jbGFzc19pZCI6IjEyIiwiZGlzcGxheSI6IiIsIm1pbl9zaXplIjoiIiwibWF4X3NpemUiOiIiLCJhZGRfY2xhc3NlcyI6IiIsImFkZF9zdHlsZXMiOiJ3aWR0aDozMDBweDsgY29sb3I6I2E1YTVhNTsgYmFja2dyb3VuZC1jb2xvcjp0cmFuc3BhcmVudDsgZm9udC1mYW1pbHk6VGFob21hOyBmb250LXdlaWdodDpyZWd1bGFyOyBmb250LXNpemU6MTBweDsgYm9yZGVyOjFweCBzb2xpZCAjYTVhNWE1OyIsImFkZF9hdHRyIjoiIiwidm5fb25seV9udW1iZXIiOiIwIiwidm5fb25seV9sZXR0ZXJzIjoiMCIsInZuX3BhdHRlcm4iOiIwIiwidmFsdWVfcHJlc2V0IjoiIiwiZGVmX2NoZWNrZWQiOiIwIiwibGFiZWxfZGVsaW0iOiIiLCJ2bl9lcXVhbCI6IiIsImljb25fY2xhc3MiOiIiLCJpY29uX3NpemUiOiIiLCJpY29uX2NvbG9yIjoiIiwiaWNvbl9zZWxlY3RlZF9jb2xvciI6IiIsInJhdGVfbnVtIjoiIiwidGltZV9mb3JtYXQiOiJhbV9wbSJ9LHsibGFiZWwiOiIiLCJwbGFjZWhvbGRlciI6IkNvbXBhbnkgTmFtZSIsImh0bWwiOiJ0ZXh0IiwidmFsdWUiOiIiLCJtYW5kYXRvcnkiOiIwIiwibmFtZSI6ImNvbXBhbnlfbmFtZSIsImJzX2NsYXNzX2lkIjoiMTIiLCJkaXNwbGF5Ijoicm93IiwibWluX3NpemUiOiIiLCJtYXhfc2l6ZSI6IiIsImFkZF9jbGFzc2VzIjoiIiwiYWRkX3N0eWxlcyI6IndpZHRoOjMwMHB4OyBjb2xvcjojYTVhNWE1OyBiYWNrZ3JvdW5kLWNvbG9yOnRyYW5zcGFyZW50OyBmb250LWZhbWlseTpUYWhvbWE7IGZvbnQtd2VpZ2h0OnJlZ3VsYXI7IGZvbnQtc2l6ZToxMHB4OyBib3JkZXI6MXB4IHNvbGlkICNhNWE1YTU7IGZsb2F0OmNlbnRlciIsImFkZF9hdHRyIjoiIiwidm5fb25seV9udW1iZXIiOiIwIiwidm5fb25seV9sZXR0ZXJzIjoiMCIsInZuX3BhdHRlcm4iOiIiLCJ2YWx1ZV9wcmVzZXQiOiIiLCJkZWZfY2hlY2tlZCI6IjAiLCJsYWJlbF9kZWxpbSI6IiIsInZuX2VxdWFsIjoiIiwiaWNvbl9jbGFzcyI6IiIsImljb25fc2l6ZSI6IiIsImljb25fY29sb3IiOiIiLCJpY29uX3NlbGVjdGVkX2NvbG9yIjoiIiwicmF0ZV9udW0iOiIiLCJ0aW1lX2Zvcm1hdCI6ImFtX3BtIn0seyJsYWJlbCI6IiIsInBsYWNlaG9sZGVyIjoiUGhvbmUiLCJodG1sIjoibnVtYmVyIiwidmFsdWUiOiIiLCJtYW5kYXRvcnkiOiIwIiwibmFtZSI6InBob25lIiwiYnNfY2xhc3NfaWQiOiIxMiIsImRpc3BsYXkiOiJyb3ciLCJtaW5fc2l6ZSI6IiIsIm1heF9zaXplIjoiIiwiYWRkX2NsYXNzZXMiOiIiLCJhZGRfc3R5bGVzIjoid2lkdGg6MzAwcHg7IGNvbG9yOiNhNWE1YTU7IGJhY2tncm91bmQtY29sb3I6dHJhbnNwYXJlbnQ7IGZvbnQtZmFtaWx5OlRhaG9tYTsgZm9udC13ZWlnaHQ6cmVndWxhcjsgZm9udC1zaXplOjEwcHg7IGJvcmRlcjoxcHggc29saWQgI2E1YTVhNTsgZmxvYXQ6Y2VudGVyIiwiYWRkX2F0dHIiOiIiLCJ2bl9vbmx5X251bWJlciI6IjAiLCJ2bl9vbmx5X2xldHRlcnMiOiIwIiwidm5fcGF0dGVybiI6IiIsInZhbHVlX3ByZXNldCI6IiIsImRlZl9jaGVja2VkIjoiMCIsImxhYmVsX2RlbGltIjoiIiwidm5fZXF1YWwiOiIiLCJpY29uX2NsYXNzIjoiIiwiaWNvbl9zaXplIjoiIiwiaWNvbl9jb2xvciI6IiIsImljb25fc2VsZWN0ZWRfY29sb3IiOiIiLCJyYXRlX251bSI6IiIsInRpbWVfZm9ybWF0IjoiYW1fcG0ifSx7ImxhYmVsIjoiIiwicGxhY2Vob2xkZXIiOiJFLW1haWwiLCJodG1sIjoiZW1haWwiLCJ2YWx1ZSI6IiIsIm1hbmRhdG9yeSI6IjAiLCJuYW1lIjoiZS1tYWlsIiwiYnNfY2xhc3NfaWQiOiIxMiIsImRpc3BsYXkiOiJyb3ciLCJtaW5fc2l6ZSI6IiIsIm1heF9zaXplIjoiIiwiYWRkX2NsYXNzZXMiOiIiLCJhZGRfc3R5bGVzIjoid2lkdGg6MzAwcHg7IGNvbG9yOiNhNWE1YTU7IGJhY2tncm91bmQtY29sb3I6dHJhbnNwYXJlbnQ7IGZvbnQtZmFtaWx5OlRhaG9tYTsgZm9udC13ZWlnaHQ6cmVndWxhcjsgZm9udC1zaXplOjEwcHg7IGJvcmRlcjoxcHggc29saWQgI2E1YTVhNTsgZmxvYXQ6Y2VudGVyIiwiYWRkX2F0dHIiOiIiLCJ2bl9vbmx5X251bWJlciI6IjAiLCJ2bl9vbmx5X2xldHRlcnMiOiIwIiwidm5fcGF0dGVybiI6IiIsInZhbHVlX3ByZXNldCI6IiIsImRlZl9jaGVja2VkIjoiMCIsImxhYmVsX2RlbGltIjoiIiwidm5fZXF1YWwiOiIiLCJpY29uX2NsYXNzIjoiIiwiaWNvbl9zaXplIjoiIiwiaWNvbl9jb2xvciI6IiIsImljb25fc2VsZWN0ZWRfY29sb3IiOiIiLCJyYXRlX251bSI6IiIsInRpbWVfZm9ybWF0IjoiYW1fcG0ifSx7ImxhYmVsIjoiIiwicGxhY2Vob2xkZXIiOiJDb3VudHJ5IiwiaHRtbCI6InRleHQiLCJ2YWx1ZSI6IiIsIm1hbmRhdG9yeSI6IjAiLCJuYW1lIjoiY291bnRyeSIsImJzX2NsYXNzX2lkIjoiMTIiLCJkaXNwbGF5Ijoicm93IiwibWluX3NpemUiOiIiLCJtYXhfc2l6ZSI6IiIsImFkZF9jbGFzc2VzIjoiIiwiYWRkX3N0eWxlcyI6IndpZHRoOjMwMHB4OyBjb2xvcjojYTVhNWE1OyBiYWNrZ3JvdW5kLWNvbG9yOnRyYW5zcGFyZW50OyBmb250LWZhbWlseTpUYWhvbWE7IGZvbnQtd2VpZ2h0OnJlZ3VsYXI7IGZvbnQtc2l6ZToxMHB4OyBib3JkZXI6MXB4IHNvbGlkICNhNWE1YTU7IGZsb2F0OmNlbnRlciIsImFkZF9hdHRyIjoiIiwidm5fb25seV9udW1iZXIiOiIwIiwidm5fb25seV9sZXR0ZXJzIjoiMCIsInZuX3BhdHRlcm4iOiIiLCJ2YWx1ZV9wcmVzZXQiOiIiLCJkZWZfY2hlY2tlZCI6IjAiLCJsYWJlbF9kZWxpbSI6IiIsInZuX2VxdWFsIjoiIiwiaWNvbl9jbGFzcyI6IiIsImljb25fc2l6ZSI6IiIsImljb25fY29sb3IiOiIiLCJpY29uX3NlbGVjdGVkX2NvbG9yIjoiIiwicmF0ZV9udW0iOiIiLCJ0aW1lX2Zvcm1hdCI6ImFtX3BtIn0seyJsYWJlbCI6IiIsInBsYWNlaG9sZGVyIjoiTWVzc2FnZSIsImh0bWwiOiJ0ZXh0YXJlYSIsInZhbHVlIjoiIiwibWFuZGF0b3J5IjoiMSIsIm5hbWUiOiJtZXNzYWdlIiwiYnNfY2xhc3NfaWQiOiIxMiIsImRpc3BsYXkiOiJyb3ciLCJtaW5fc2l6ZSI6IiIsIm1heF9zaXplIjoiIiwiYWRkX2NsYXNzZXMiOiIiLCJhZGRfc3R5bGVzIjoid2lkdGg6MzAwcHg7IGNvbG9yOiNhNWE1YTU7IGJhY2tncm91bmQtY29sb3I6dHJhbnNwYXJlbnQ7IGZvbnQtZmFtaWx5OlRhaG9tYTsgZm9udC13ZWlnaHQ6cmVndWxhcjsgZm9udC1zaXplOjEwcHg7IGJvcmRlcjoxcHggc29saWQgI2E1YTVhNTsgZmxvYXQ6Y2VudGVyIiwiYWRkX2F0dHIiOiIiLCJ2bl9vbmx5X251bWJlciI6IjAiLCJ2bl9vbmx5X2xldHRlcnMiOiIwIiwidm5fcGF0dGVybiI6IjAiLCJ2YWx1ZV9wcmVzZXQiOiIiLCJkZWZfY2hlY2tlZCI6IjAiLCJsYWJlbF9kZWxpbSI6IiIsInZuX2VxdWFsIjoiIiwiaWNvbl9jbGFzcyI6IiIsImljb25fc2l6ZSI6IiIsImljb25fY29sb3IiOiIiLCJpY29uX3NlbGVjdGVkX2NvbG9yIjoiIiwicmF0ZV9udW0iOiIiLCJ0aW1lX2Zvcm1hdCI6ImFtX3BtIn0seyJsYWJlbCI6IlNlbmQiLCJwbGFjZWhvbGRlciI6IiIsImh0bWwiOiJzdWJtaXQiLCJ2YWx1ZSI6IiIsIm1hbmRhdG9yeSI6IjAiLCJuYW1lIjoic2VuZCIsImJzX2NsYXNzX2lkIjoiMTIiLCJkaXNwbGF5IjoiIiwibWluX3NpemUiOiIiLCJtYXhfc2l6ZSI6IiIsImFkZF9jbGFzc2VzIjoiIiwiYWRkX3N0eWxlcyI6IndpZHRoOjMwMHB4OyBjb2xvcjp3aGl0ZTsgZm9udC13ZWlnaHQ6Ym9sZDsgZm9udC1mYW1pbHk6VGFob21hOyBmb250LXdlaWdodDpyZWd1bGFyOyBmb250LXNpemU6MTJweDsgZmxvYXQ6Y2VudGVyIiwiYWRkX2F0dHIiOiIiLCJ2bl9vbmx5X251bWJlciI6IjAiLCJ2bl9vbmx5X2xldHRlcnMiOiIwIiwidm5fcGF0dGVybiI6IjAiLCJ2YWx1ZV9wcmVzZXQiOiIiLCJkZWZfY2hlY2tlZCI6IjAiLCJsYWJlbF9kZWxpbSI6IiIsInZuX2VxdWFsIjoiIiwiaWNvbl9jbGFzcyI6IiIsImljb25fc2l6ZSI6IiIsImljb25fY29sb3IiOiIiLCJpY29uX3NlbGVjdGVkX2NvbG9yIjoiIiwicmF0ZV9udW0iOiIiLCJ0aW1lX2Zvcm1hdCI6ImFtX3BtIn1dLCJvcHRzX2F0dHJzIjp7ImJnX251bWJlciI6IjQifX0sImltZ19wcmV2aWV3IjoiYmFzZS1jb250YWN0LmpwZyIsInZpZXdzIjoiMTYyMTgiLCJ1bmlxdWVfdmlld3MiOiI4MTAzIiwiYWN0aW9ucyI6IjIzNiIsInNvcnRfb3JkZXIiOiIxIiwiaXNfcHJvIjoiMCIsImFiX2lkIjoiMCIsImRhdGVfY3JlYXRlZCI6IjIwMTgtMDEtMTYgMTM6MjE6MjYiLCJpbWdfcHJldmlld191cmwiOiJodHRwOlwvXC9zdXBzeXN0aWMtNDJkNy5reGNkbi5jb21cL19hc3NldHNcL2Zvcm1zXC9pbWdcL3ByZXZpZXdcL2Jhc2UtY29udGFjdC5qcGciLCJ2aWV3X2lkIjoiMTRfNjM3NTA5Iiwidmlld19odG1sX2lkIjoiY3NwRm9ybVNoZWxsXzE0XzYzNzUwOSIsImNvbm5lY3RfaGFzaCI6IjM5NzA2YzllZDUyOTcyM2Y2MDI2Yzg4ZDE5M2Q0YTgxIn0=